Connecting hospitality and fitness industry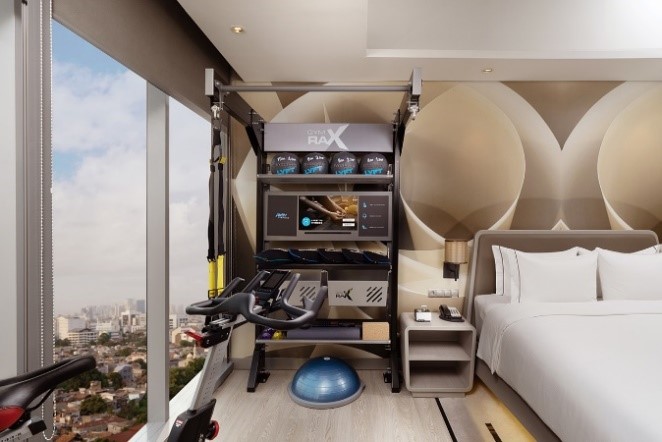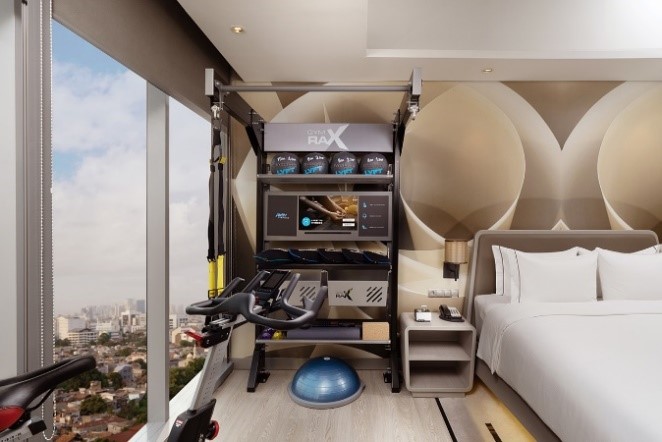 Since the onset of the pandemic an increasing number of professional sportsmen and fitness enthusiasts found themselves trapped in different kinds of quarantine. Staying indoors for such a long period of time without a proper fitness routine can have a significant impact on their future performance.
What could hoteliers do to meet the needs of those guests?
We would like to point out Hilton's Five Feet to Fitness program where fitness equipment is brought into the guestroom. This program was introduced few years before the the onset of the COVID-19 pandemic but the pandemic itself only heightended the importance of this program.
So why the name Five Feet to Fitness and what does this program include?
Dino Michael, SVP and global category head, luxury brands at Hilton said "It allows our guests to pursue fitness using more than 11 different pieces of equipment and accessory options within only five feet from their bed-hence the name Five Feet to Fitness. "
You can find this revolutionary rooms in Hilton hotels in Atlanta, Denver, San Francisco, Shanghai, Jakarta and many more locations around the globe. The rooms are equipped with an exercise bike, -medicine balls, light-weight dumbbells, bands, TRX ropes, yoga blocks, and other supplies. Guest can also find tutorials on how to use the equipment and a few guided workouts like high intensity workout training, cycling, boxing, meditation etc.
Hilton is trying to tap into the wellness tourism market with their revolutionary fitness-focused hotel rooms, but it's not only Hilton that noticed this tremendous opportunity. In 2019, the Four Seasons launched Sensei Lama, a relaxation resort offering wellness consultations and sensory walking meditation. Marriott will offer wellness-focused suites, with deep soaking tubs, bath salts and wood décor.
Wellness tourism is a $639 billion industry and we at LinkedTour are sure that in the nearest future more global hotel chains as well as smaller hotel groups will try to cash in this amazing opportunity.
What do you think? Will fitness-focused rooms become a common practice for more and more hotels, will we be able to find rooms like this in every major city around the globe or will it all go down swinging.
Make sure you tell us what you think in the comment section.